2017
Updated:2018-03-17
364.
Light-driven micro/nanomotors: from fundamentals to applications
. Leilei Xu#, Fangzhi Mou#, Haotian Gong, Ming Luo, Jianguo Guan*.
Chem. Soc. Rev.
, 2017, 46, 6905-6926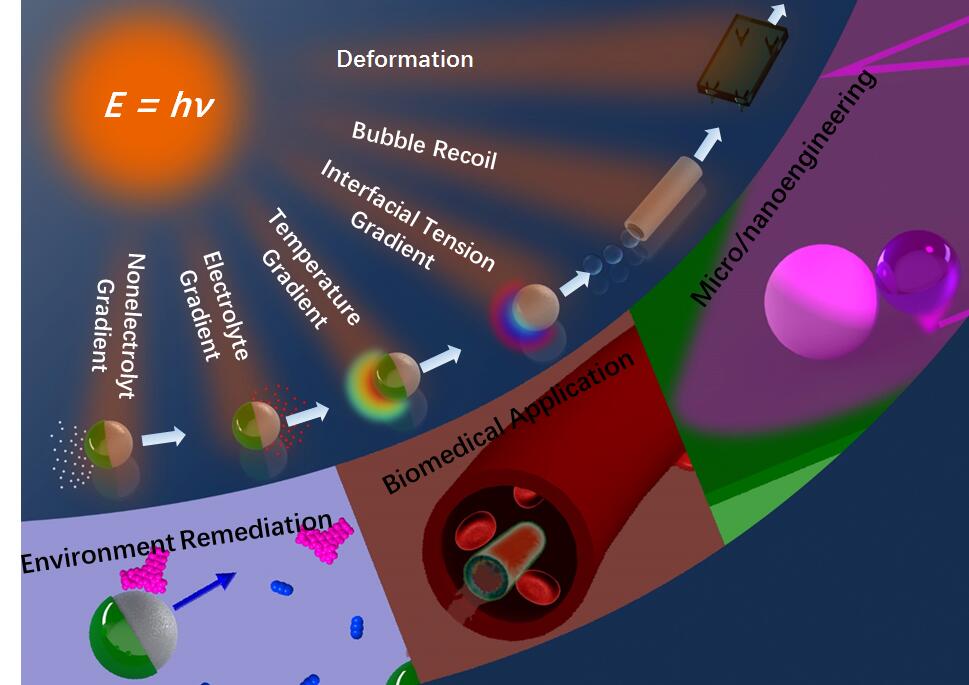 363. Dynamic Colloidal Molecules Maneuvered by Light-controlled Janus Micromotors. Yirong Gao, Fangzhi Mou*, Yizheng Feng, Shengping Che, Wei Li, Leilei Xu, Jianguo Guan*. ACS Appl. Mater. Inter, 2017, 9: 22704-22712
362. Rotating 1-D Magnetic Photonic Crystal Balls with Tunable Lattice Constant. Wei Luo, Jindan Yan, Yali Tan, Huiru Ma*, Jianguo Guan*. Nanoscale, 2017, 9: 9548-9555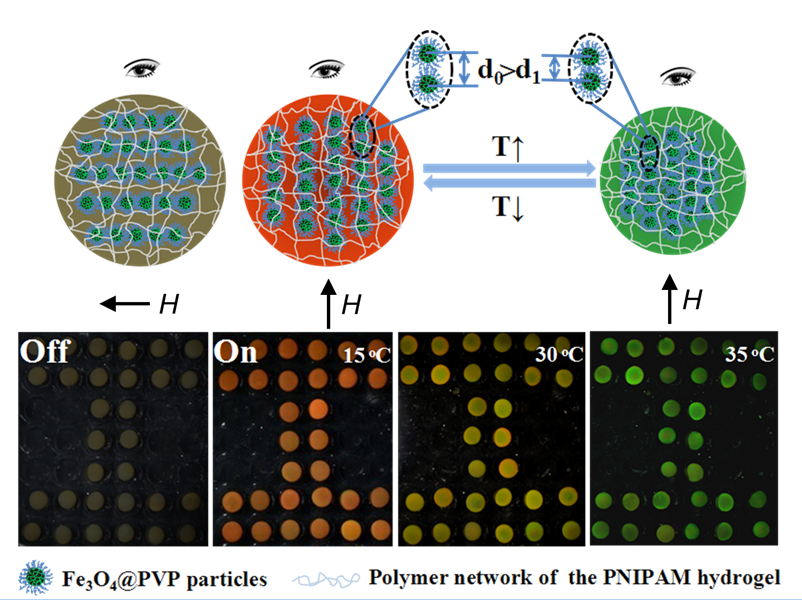 361. 快速磁致显色光子晶体膜的制备与性能. 马林,何艳飞,唐开,马会茹*.中国粉体技术,2017, 23 (2): 88-92
360. Optically Transparent Broadband Microwave Absorption Metamaterial By Standing-up Closed-ring Resonators. Dawei Hu, Jie Cao, Wei Li*, Cheng Zhang, Tianlong Wu, Qifan Li, Zhihong Chen, Yilong Wang, Jianguo Guan*. Adv. Opt. Mater., 2017, 1700109 (8pp)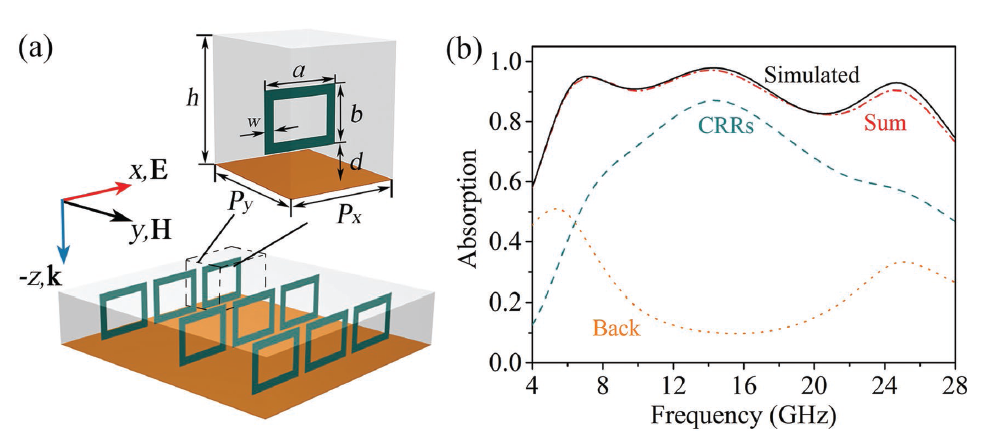 359. Flaky core-shell particles of iron@iron oxides for broadband microwave absorbers in S and C bands. Chang Long, Baocai Xu, Chuanzhou Han, Zhihong Chen, Jianguo Guan*. J. Alloys . Compounds, 2017, 709, 735-741

358. Photonic nanorods with magnetic responsiveness regulated by lattice defects. Huiru Ma, Kai Tang, Wei Luo, Lin Ma, Qian Cui, Wei Li, Jianguo Guan*. Nanoscale, 2017, 9: 3105-3113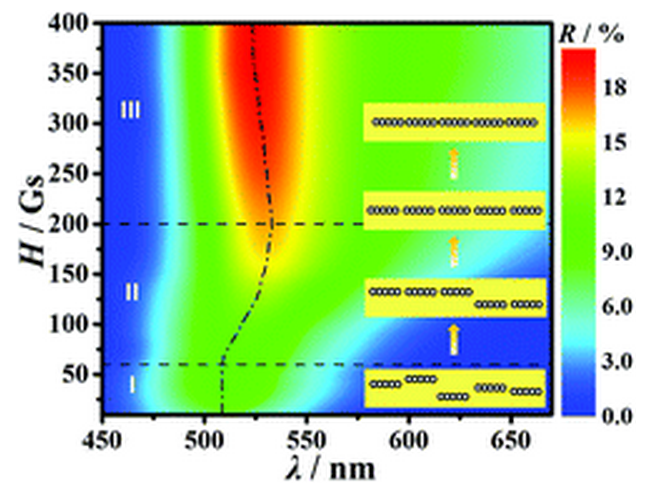 357. Ultralow content silver densely-coated glass microsphere for high performance conducting polymer-matrix composites.Yilong Wang, Ke Ren, Jie Sun, Wei Li, Suling Zhao*, Zhihong Chen, Jianguo Guan*. Comps. Sci. Technol., 2017, 140, 89–98.
356. 微纳米马达研究的多学科交叉. 王威, 梅永丰, 官建国. 科学通报, 2017, 62(2-3), 105–106.
355. 自驱动微纳米马达的设计原理与结构简化方法. 孔磊, 牟方志, 姜玉周, 李小丰, 官建国*. 科学通报, 2017, 62 (2-3), 107-121. Design strategies and structure simplification methods of self-propelled micro-/nanomotors. Lei Kong, Fangzhi Mou, Yuzhou Jiang, Xiaofeng Li, Jianguao Guan*. Chin. Sci. Bull., 2017, 62 (2-3), 107–121. (Cover Paper)
354. Light-steered isotropic semiconductor micromotors. Chuanrui Chen, Fangzhi Mou, Leilei Xu, Shaofei Wang, Jianguo Guan*, Zunpeng Feng, Quanwei Wang, Lei Kong, Wei Li, Joseph Wang, Qingjie Zhang*. Adv. Mater., 2017, 29, 1603374. (Back Cover)